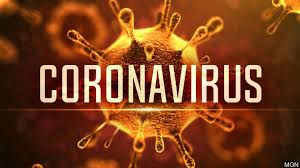 Curr​ently enrolled students, please continue to check your email for COVID-19 updates. We are currently operating in Phase II.
​
Rayne Early Childhood Program
All are invited to participate fully in the life of this community of faith and love regardless of race, class, gender, or sexual orientation
All-day, year-round care and instruction
NAEYC
accredited
Creative Curriculum
guides learning and instruction
Lunch provided daily by
Fresh Food Factor/ Volunteer of America
Ages 6 weeks - 5 years oldDirector: Ms.Teresa Magee
teresa.magee@raynenola.org
Admissions Coordinator: Kristin Donley
kristin.donley@raynenola.org
Event Coordinator/ Secretary: Carli Michel
recp.events@raynenola.org
Instructional Coach: Racquel Hayes
racquel.hayes@raynenola.org
---
Would you like to donate to RECP?
RECP Testimonial
The Percaks

​"Thank you for 5 years of loving care, kindness, patience, and education. My son has benefitted from the hard work and grace you put into the program everyday. Your talents and dedication have not gone unnoticed, and we see the values and skills you have taught in our son. We're grateful and blessed to have spent his early years here- thank you for making Rayne a home!"
3900 St. Charles Avenue
New Orleans, LA 70115
504-899-3595, 504-899-4212 (fax)
www.recpkids.com